Alignment Services
in Marlborough, MA
Wheel Alignment Overview
Ready to enjoy a smooth ride through the streets of Marlborough, MA? If you notice your vehicle is pulling to one side or another and have other problems you encounter while driving, it may be time for a wheel alignment from Colonial Ford of Marlboro. Our certified service technicians provide an array of automotive repair and maintenance needs for our customers in the local area.
What Is A Wheel Alignment?
Sometimes a wheel alignment is also called a tire alignment. When your tires are correctly aligned, they can last much longer. Unfortunately, as you've probably discovered, there are many uneven surfaces (such as potholes) that can cause your tires to become misaligned. A wheel alignment means you're adjusting the suspension system, which is a connection between your car and the wheels. This service can help keep your vehicle on a straight path down the road and prevent premature wear and tear on tires.
Wheel Alignment Inspection
Just like other preventive measures to check your vehicle, you should also have a wheel alignment inspection at least once a year or 10,000 miles. One of our certified technicians will carefully inspect your wheels to see if they are properly aligned. More specifically, the following inspections are completed. Once an inspection is completed, our friendly technicians will discuss what we feel is most appropriate for further service if necessary that meets your requirements and budget.
A measurement of the angles of your wheels to see if they are within the recommended range.
Inspection of suspension and tires for premature wear.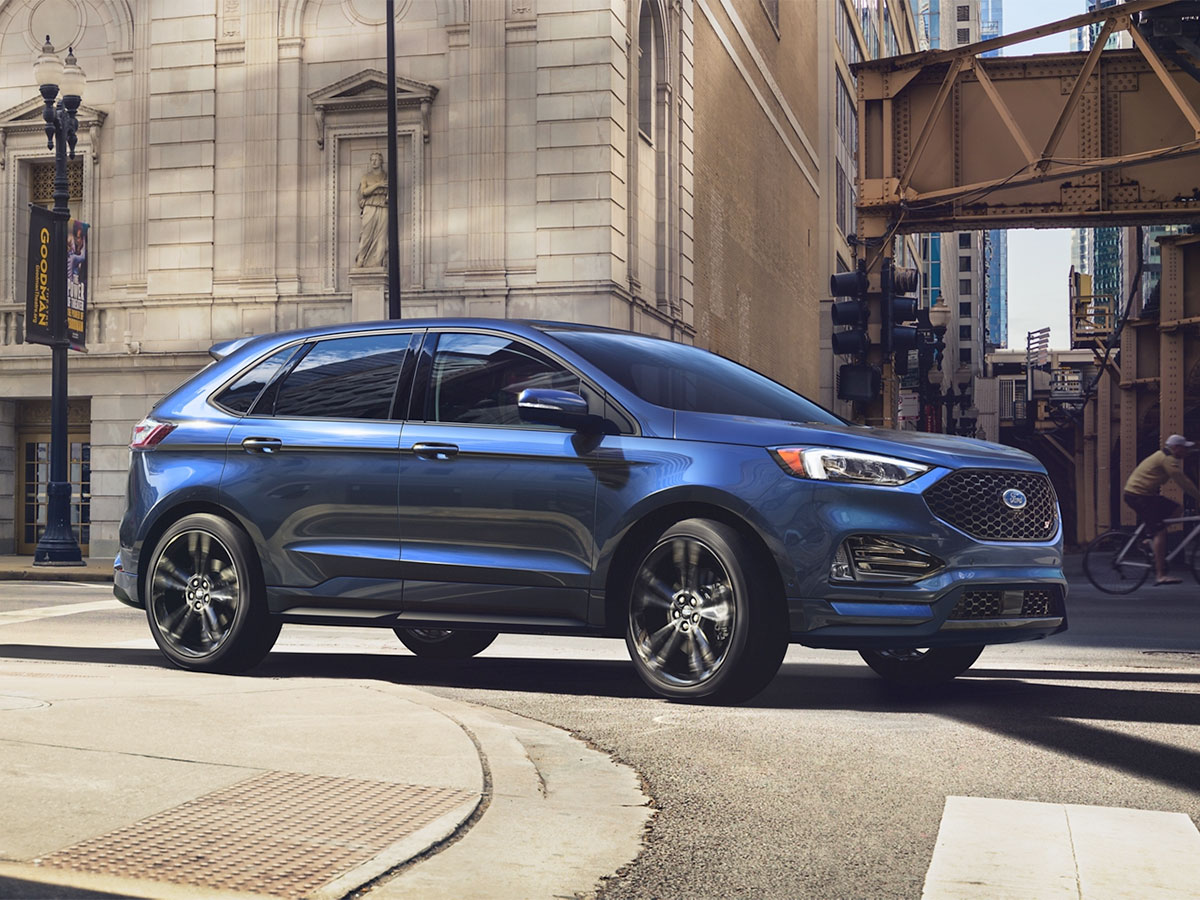 Two-Wheel Alignment And Four-Wheel Alignment
We provide two and four-wheel alignment services as a full-service Ford service facility. A two-wheel alignment means you are aligning the front wheels (sometimes called front-end alignment). On the other hand, a four-wheel alignment means you are aligning all four of the wheels. Typically, the most common service is the two-wheel alignment. Four-wheel alignments are usually done on larger SUVs or trucks that might have some frame damage from an accident.